Hello everybody!
We prepared a new version of our OsmAnd Tracker - 0.5.
What the new functions are?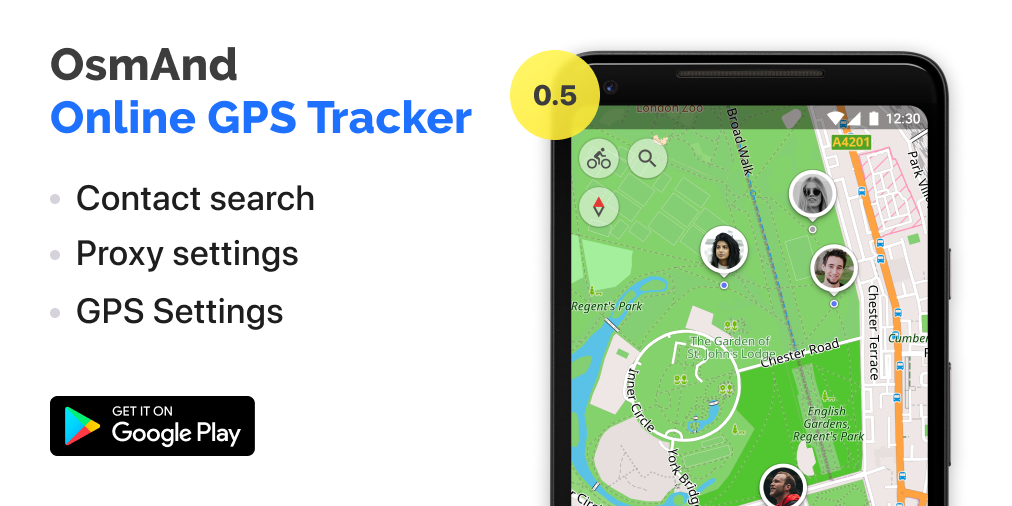 Added contact search​
Yes, it was a problem to find the contact or your group from a telegram list. Now it's easy!
Added proxy settings​
Many of our users asked us to add proxy. We did it. Use proxy inside of OsmAnd Tracker. Go to Settings and write your proxy data: Settings-> Privacy-> Proxy Settings
GPS settings: minimum speed, accuracy, and distance between points​
Now, you can control your points. You can set settings of points. If you stay at one place some time without moving, for example, your points don't send and your GPX track will be nicer. Go to Settings-> GPX settings
Active marker on the OsmAnd map: distance, speed, and angle of movement of your contacts​
It's very useful to see distance, speed, and angle movement of your contacts at OsmAnd map and text in Telegram. Now you can understand at once where and how your contact move.
Further instructions and helpful advice can be found here.
Get OsmAnd Tracker today from Google play.
---
Follow OsmAnd on Facebook, Twitter, Reddit, and Instagram!
Join us at our groups of Telegram (OsmAnd News channel), (EN), (IT), (FR), (DE), (RU), (UA), (ES), (PL), (AR), (TR).